What is it?
The SEPPT is a self-evolving CPD training package similar to a "mini – degree" resulting in sustainable impact over years not weeks.
It is delivered over 4 days for 3 – 25 staff. We train and develop a small team of staff in Positive Psychology, Psychology, using research & Psychological coaching. We use Psychology at each stage to build knowledge to enable powerful emancipation & reflection both upon teachers & Police Officers own identity then at a system level. Upon completion staff (and sometimes parents) can then coach all staff, train pupils to coach pupils, run their own CPD & self evolve with the school & without us. Properly.
We return 3-6 months later to assist with evidence and impact measurement depending on the schools focus within psychology.

---
Rationale
A culmination of 10 years of research, hugely varied experience in education and liaising with professors in both Psychology and Education across three international universities: we are proud to say that we have found a way to deliver:
1) The academia and rigour of positive psychology
2) The fine tuning and instrumentation of psychological coaching
3) Embedding this into teaching and learning in education.
We are extremely careful to listen to each institution we work with and whether in an intensive block, sporadic sessions, or at regular intervals, we align with your priorities so we can do the "heavy lifting". Participants can relax, learn slowly and grow until they are ready to use the content confidently with massive positive impact in your institution.
Then we leave. No up-selling. No profits and no hidden agendas. We conduct a follow up visit 3-6 months after delivery to ensure and quantify impact.
PRICE: Affordable
---
Overview

Let us professionally work with you to create your own team of mental health staff, train them in basic positive psychology and coaching and then watch them do their stuff! Staff to coach staff and pupils to coach pupils. We empower members of the team to self evolve, research, write their own research, create their own CPD, measure impact and report back to the whole school and leadership team. The staff can be any teaching or non-teaching staff from junior to senior members of the school community and we have found that a mix works well.

We can also train up to 15 students being peer to peer mentors and able to use some basic techniques to support and coach their peers.

As a fully operational SEPPT the team will have a positive impact on school culture over time, help reduce staff absenteeism and enable every member of staff in the school to have a coach if they want one.

The SEPPT training package is a way to upskill and train a small team that will:
Feel comfortable coaching every member of staff using rigorous psychology.

Feel comfortable using some measurement tools that could show impact for initiatives that the school itself creates over time.

Learn some masters degree level psychology and then put it to use.

Have a positive impact on school culture, mental health of staff and students and reduce staff absenteeism.

Feel confident developing as researchers.
---
Content and Impact
Although other organisations use the SEPPT, it's biggest impact is in Education.
We have found over the years that schools are yearning for a solid approach to resilience, staff and student well-being and mental health that is sustainable. An approach that is grounded in research and can evolve over time without the problem of having to find more money, more providers and being unable to show impact.

This package ensures that the members of the SEPPT are coached themselves, then through the three modules in a blended fashion.
1. Introduction to Positive Psychology
2. Introduction to Coaching
3. Using research and measures
Participants gain both a knowledge of positive psychology and coaching, as well as slowly being able to practice their skills with increasing competence through the duration. Having worked in schools, we keep disruption to lessons to an absolute minimum with the bulk of the work happening with staff in the afternoon and evening.

When complete, the team will be able to contribute a significant sense of well being, resilience and a "breathability" to the school climate without putting pressure on middle and senior leadership. Upon completion the school can advertise staff coaching for all.
Budgets are incredibly tight and it is more important that this knowledge, these techniques and these skills are used to benefit as many staff and students as possible.
Regarding logistics and delivery: Each school is different and we carefully align with you to cause minimum disruption.Some schools prefer a day a week 12pm – 4pm or 3pm – 7pm. Some use their INSET time. Some prefer clusters of two or three days at a time, some use weekends and some block out a full 4 days.
Upon completion of the SEPPT the psychological measures & tools will be shared with the particpants via: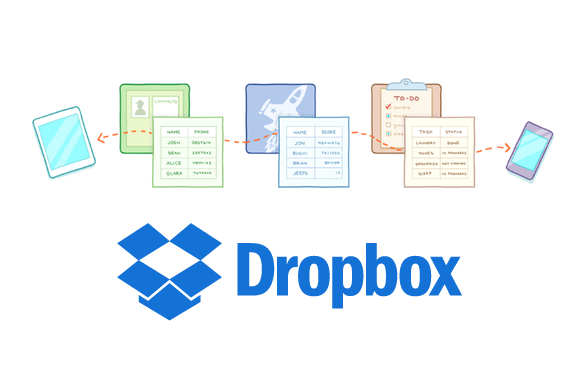 ---
SEPPT Implementation Consultation (9 Months)
Only available upon completion of the SEPPT in schools and youth centres and subject to approval of the action plan for your particular institution.
This consultation lasts 9 months and is ideal for those senior leadership teams driving long term whole school culture change. It is exclusively run by the programme leader of Inner Armour and dependant on need, can contain:
– One to one support over 9 months (Four day long visits)  
– 10 Leadership coaching sessions
– Measures and data gathering design, implementation and Academic write up of publishable standard.
– Targeted reinforcement for up to 4 individual staff within the Institution.
– Targeted reinforcement for one department (up to 5 staff).
PRICE – £ AFFORDABLE